MEMBER LOGIN
Forgot password?


custom menu



Quick Search

SATISFACTION GUARANTED
All purchases are fully refundable within 30 days from purchase, for any reason. We guarantee you full satisfaction with our services. Read more

Member Login

Sorry, you need to login before you can use this page.
If you are not registered at Russian Brides Club you can do it right now for FREE and get all advantages our system offers for both free and fee.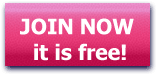 Russian Brides Club
Member log in